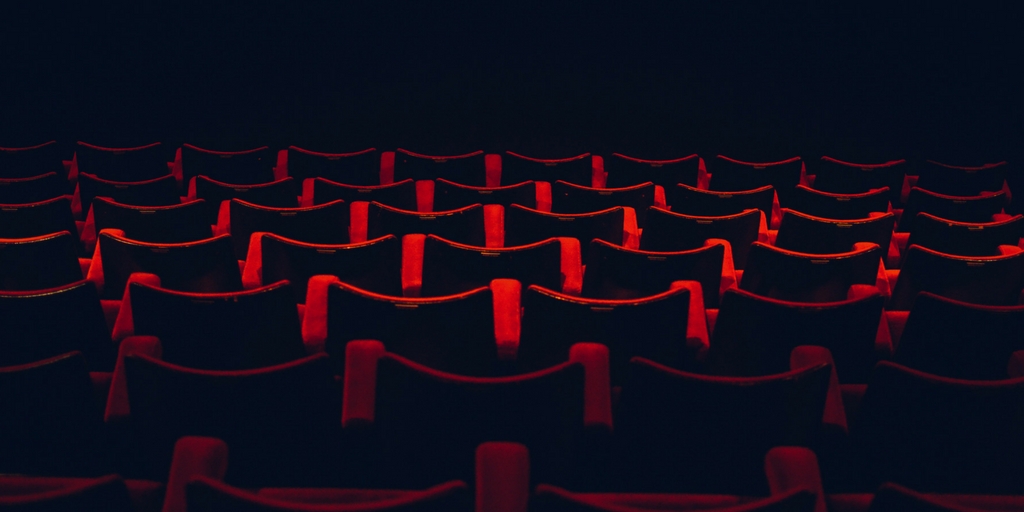 A few weeks ago I discovered the wonderous thing that is baby friendly cinema screenings. I don't know why it took me quite so long to go as I blooming love the cinema. But after almost a year of not going and having to wait for films to be released on dvd I decided to brave it. My local odeon does a thing called 'Newbies' for certain films, and the week I happened to look into going they were showing Pitch Perfect 2. I loved the first one, and Clem likes music/singing so I thought it would be a good film to pick for a trial run as it wouldn't require a lot of my attention if Clem cried. As it happens she had a feed as soon as we entered the screen and then slept all the way through until the last 15 minutes! Amazing! I could just sit back and relax and watch the film.
The screen was nice and big, the sound was turned down so it wasn't as loud as a normal screening but you could still enjoy the film. The lights were also kept on so that if you needed to feed/change/do anything to your baby then you could. The screenings are suitable for babies under 2 and I have to say looking around at the other mums and babies that were there Clem was probably the oldest at 9.5 months but I would definitely take her again. Obviously there were babies crying but I just concentrated on the film and hardly noticed it.
If you love the cinema and have an odeon near you then I definitely recommend going if a film is being shown that you like. Has anyone else taken their baby to a baby friendly screening? Did it go ok?