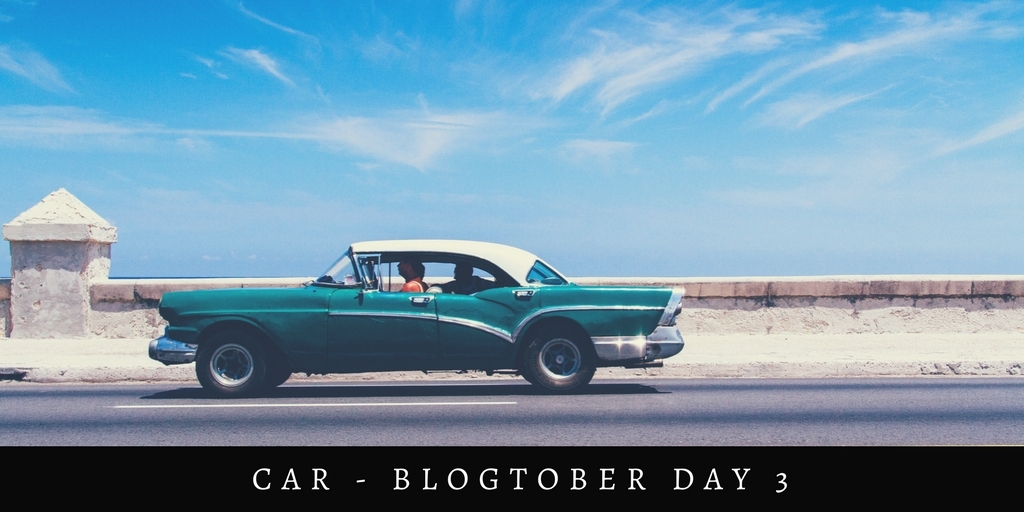 Today is day 3 of the #Blogtober challenge, which if you want to find out more about then go here. The prompt for today is car which is pretty hard for me. I don't have one, we don't have one. My partner has a driver's license but I don't. For some reason there is something about learning to drive that scares me. I am however an excellent navigator. You can take me somewhere once and I will probably be able to get you there again. So for this post I've decided to do something a little different. One thing I've mentioned on this blog before is my love of films. I love sitting down and watching a good film, if it includes an awesome car chase then even better!
So I've decided to put together a list of some of my favourite car movies.
Days of Thunder – Yes this is a cheesy film. It's from what I like to call the classic Tom Cruise era. He did this, Top Gun and Cocktail all within a 5 year period. I love all of them. In Days of Thunder Tom Cruise plays a rookie NASCAR driver. A very cocky and smooth indy car driver that lost his ride and decided to head to NASCAR, and be coached by legendary crew chief Harry Hogge. During the Daytona 500 Cole and nemesis Rowdy Burns are involved in a nasty wreck that hospitalised both of them and threaten to end their careers. They become friends but Cole realises his mortality and must overcome it if he is to ever race effectively again.
The Fast and Furious 1 – 8 – If you haven't seen any of those movies then where have you been?! The first one came out in 2001, and since then there have been 8. Number 9 is due out in a few years. It is an American franchise based on a series of action films that is largely concerned with illegal street racing and heists, and includes material in various other media that depicts characters and situations from the films. You could probably skip over Tokyo Drift, but apart from that all the others have been great.
Drive – A crime thriller film directed by Nicolas Winding Refn. The screenplay was based on the 2005 novel by James Sallis. The film stars Ryan Gosling as an unnamed Hollywood stunt driver moonlighting as a getaway driver. He quickly grows fond of his neighbour, Irene and her young son, Benicio. Her debt-laden husband is released from prison, and hires him to take part in what turns out to be a botched million-dollar heist that endangers their lives.
BabyDriver – The opening 6 minutes of the film says it all really. Directed by Edgar Wright, it tells the story of Baby, a young getaway driver and music fan who works for a king-pin.  The film is best known for its choreography, in which the actors' timing and movements are synced with the soundtrack.