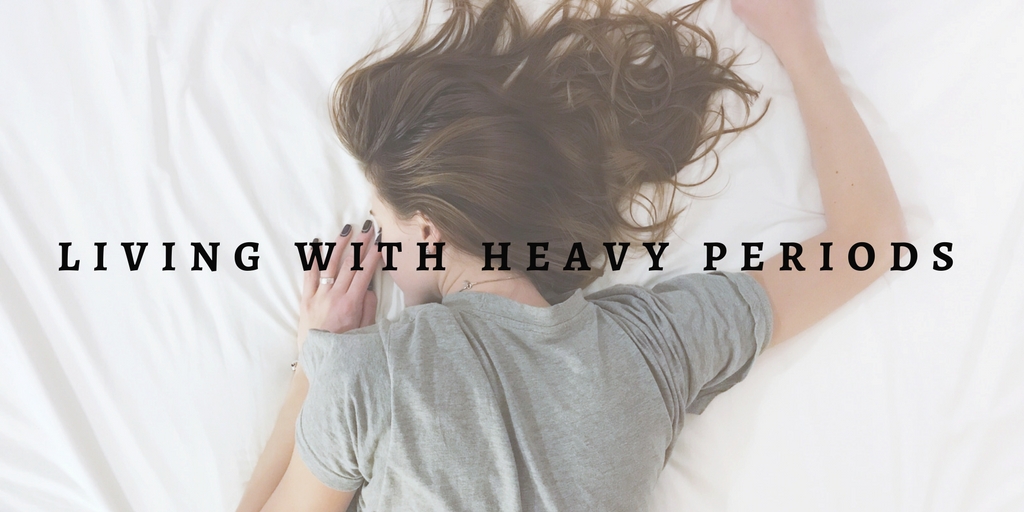 At the end of September I attended a blogging conference. Now I realise this is a weird way to start given the title of this post. What does a blogging conference have to do with periods? Well at that conference I met the lovely people from Wear White Again. During the day they were offering free manicures to help promote the hashtag #aminumber5. I was lucky enough to get my nails done, which was actually my first ever time! I love them. They were there to bring awareness of the fact that 1 in 5 women in the UK suffer from heavy periods. That's up to 20% of us which is a lot!
I am one of those.
Periods are one of those topics that people don't discuss enough. If I were to ask you do you discuss your periods with your friends/family/partner I'm going to guess most of you will say no. I imagine we all get them, Ever since I started getting my periods way back in the late 90's they have been heavy. As a teen I would miss school due to them. I've also missed work due to them. Even now as a parent there are days when I struggle to function, which is hard when you have a small child depending on you. Slightly tmi but when I have my period I have to sleep with a towel under me otherwise I would be forever buying new bed sheets.
Not enough people talk about this. I know that there will be people who have probably already stopped reading this post. I've never mentioned them before on here. Partly because I figured it was just life you know. So what if I have heavy periods. Growing up my doctor told me to get on with it and deal with it.
So I figured it must be normal.
Now again this might be too much information but I have to share it. I can still remember when I was in school, it was during a gym class. We were all sat on mats waiting to be told what to do and as I moved I noticed blood on the mat underneath me. Quickly I tried to wipe it away before anyone else noticed. Trying to hide it but I knew I needed to leave the class and change my pad I had in. I pretended I had cut my foot and was told to visit the nurse for a plaster. I didn't have a spare pair of knickers or gym trousers so I tried to clean everything up as best I could, changed my pad and went back to class. But not before I had to lie to the nurse for a plaster.
At age 14/15 I was already aware that it wasn't normal to be changing a sanitary pad every 2-3 hours. However my doctor insisted it was so I just carried on. The pain is always the worst part of having periods for me. Sometimes it can get so bad I'm actually sick. It's funny because when I gave birth the midwife commented on the fact I cope with pain well. I guess I've had lots of practice.
6 signs of heavy periods
Heavy blood loss
Anemia
Bleeding between periods
Fatigue
Prolonged periods
Blood clots during your period
If you have any/most of those then please go and see your GP. There is some really useful information on the Wear White Again site I linked to at the beginning of this post. I know realise that it isn't normal that I feel sick from the pain I get. Or that I can't move for a day or 2 when I have my period. I also have anemia and am on iron tablets, plus I get incredibly tired. There is even a handy period diary that you could print off and show your GP just to prove how bad they are.
I just wanted to add that this post isn't sponsored or in any way a collaboration with Wear White Again. I just wanted to bring awareness of what they are doing. It's something I feel very strongly about. As a mother one of my biggest worries is that my little girl will suffer the same as I do. I really hope she doesn't and hopefully by the time she is old enough there will be better information out there. She won't get told to just deal with it.